Washington, D.C. alone is a great city to live, work, play, and experience. Digging deeper, one finds that D.C. is actually the sum of some small communities that offer so many unique shops, restaurants, and personal health experiences. Woodley Park is just one example of these vibrant communities. Read on to see all that Woodley Park has to offer.
Restaurants & Cafes
Woodley Park provides residents with a plethora of fantastic dining options, primarily located along Connecticut Avenue. There are International restaurants, charming cafes, gastropubs, and a host of options to satisfy every palate.
Petit Monde Bistro & Cafe
Be sure to start off at
Petit Monde Bistro & Cafe
for a quick breakfast, afternoon nosh, or casual dinner. This lovely cafe uses locally sourced ingredients and provides the community with a chic, relaxed dining experience. Brunch can be made special with avocado focaccia toast, served on rosemary garlic focaccia and adorned with pickled spring vegetables, avocado, microgreens, and a soft-boiled egg. For a heartier breakfast option that will keep you full for hours, get the steak and eggs served with chimichurri and home fries.
The wine list is brief but varied, with an option to pair with every late lunch or dinner entree. Stop by in the afternoon for a coffee cake muffin and espresso for a pick-me-up. The Northeast pizza and triple-decker club featured on the menu both make for tasty lunch options. No matter what time of day you stop by, you're sure to leave full and fulfilled.
District Kitchen
For lunch or dinner, find your stomach happy with a classic American meal in a stylish yet rustic setting at
District Kitchen.
This eatery is open for dinner Wednesday through Sunday, with brunch/lunch options on Saturday and Sunday. Share a three-cheese platter to open up your appetite. Follow up with some tasty Old Bay crab cakes or sesame salmon.
Mango goat cheesecake is a fabulous and unique dessert option, but the chocolate fudge brownie is always a welcome treat as well. Their libations include wine, cocktails, and local draft beers. If you have time, stop by for the brunch special on the weekend. For $35, you can choose a main course with either an appetizer or dessert, along with bottomless mimosas or bloody marys. District Kitchen is sure to please for brunch or dinner, so it's a must-stop.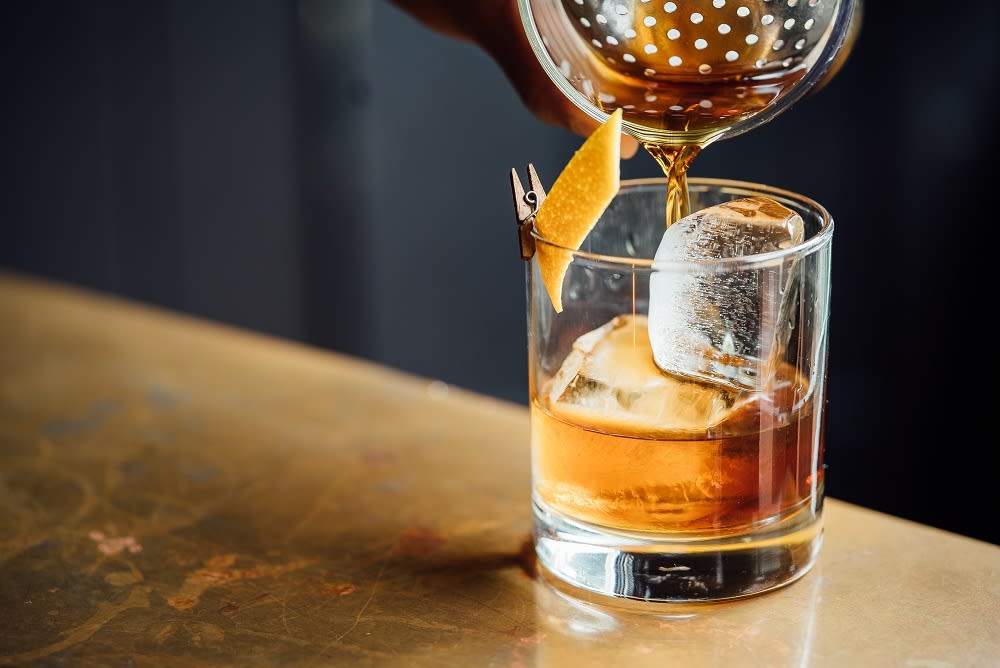 Duke's
Duke's
is located across from the main entrance to the National Zoo and features gastropub fares that locals and visitors adore. They feature kids, brunch, lunch, and dinner menus, along with a broad range of beverages. Stop by for a delicious dinner after a day at the zoo, complete with a glass of Johnnie Walker Black Label 12 Year or Jameson IPA. Their draught beer options change daily with an array of local, international, and American crafts.
For a twist on a classic, try the spicy margarita made with Sauza tequila, spiced-pear puree, triple sec, lime juice, and chili peppers. For a refreshing libation, try the blackberry bourbon lemonade, crafted with bourbon, blackberry puree, lemon, bitters, and champagne. Duke's is a resident favorite spot to drop by for after-dinner drinks or for the marvelous Monday through Friday happy hour.
Macintyre's
Macintyre's
is a local hub where visitors enjoy craft beers, a sports bar atmosphere, and the weekday 3-7 pm happy hour. Their dinner menu boasts locally sourced ingredients, and their beer and cocktail menu are updated seasonally. Brews range from IPAs to stouts, amber ales to lagers. Stop by for some Bavarian pretzel sticks and a brew with friends or for a fun and boisterous night on the town.
Barcelona Wine Bar
Barcelona Wine Bar
features a marketplace teeming with international delicacies, a tasty Spanish-inspired dinner menu, and a carefully curated cocktail, wine, and beer menu. Fares are appetizing with a broad range of tapas, charcuterie, cheeses, entrees, and desserts. Pair a generous plate of paella with a glass of crisp white wine, or drop by for a bold glass of Argentinian cabernet sauvignon. The wine list is divided into flavor profiles to give guests a direct way to choose an option per their preference. Whether you're in the mood for sangria, cider, or rose, Barcelona Wine Bar has it all.
Groceries & Liquor
Knowing where locals shop for everyday essentials is vital. These shops are where residents stock up on necessities.
Streets Market
Streets Market
is a locals' favorite spot to pick up weekly groceries and specialty products. If you prefer to have your groceries delivered to your home, you can use
Mercato's
unlimited free delivery services. Browse the various products online, where you can find food suitable for your dietary preferences and restrictions. This market has everything, providing you with an array of high-quality pet food, international products, pantry staples, baked goods, meats, plant-based fares, produce, and more, so you can fill your pantry and refrigerator.
Sherry's Wine & Spirits
If you need to re-stock your liquor cabinet, look no further than
Sherry's Wine & Spirits
. Sherry carries worldwide wines, including bottles from Argentina, Spain, China, Italy, Greece, Spain, and more. Wineries featured include Newtown, Barefoot Cellars, Yellowtail, and Sutter Home, among others. Sherry's beer shop is also teeming with options suitable for every brew enthusiast. Additionally, you can find inexpensive tequila or top-tier barrel-select bourbons here. You name it; Sherry's got it.
Body & Mind
Looking great on the outside and feeling free on the inside are crucial ventures for Woodley Park residents and visitors alike. Check out these places to bring beauty and peace to your heart and soul.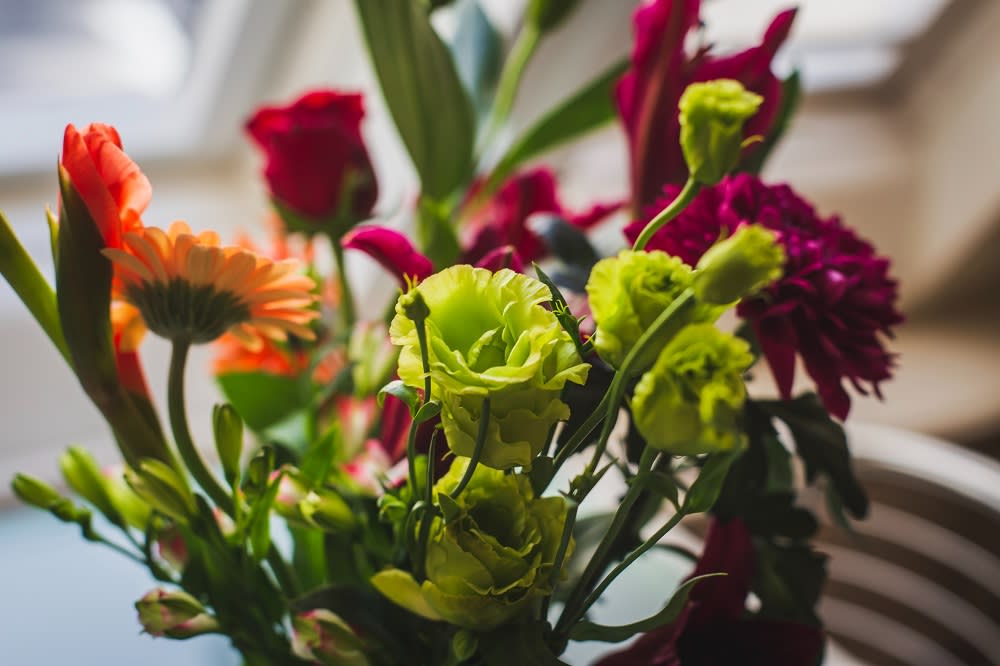 Allan Woods Flowers
Coming home to a colorful flower arrangement after a long day of work can brighten anyone's spirits.
Allan Woods Flowers
offers luxurious floral arrangements curated per each client's tastes. They work closely with local growers and international suppliers to provide customers with an unrivaled variety of high-quality flowers. Whether you need arrangements for your next corporate event or simply want a fresh-cut bouquet for your home, Allan Woods Flowers has got you covered.
Woodley Park Yoga
Woodley Park Yoga
is an ideal location to unwind from the obstacles of your day. The studio offers vinyasa flow and power yoga classes that any novice or well-seasoned yogi can appreciate. The classes are focused on the practice of ashtanga yoga, which moves you through sequences of postures and breathwork that will release you from your troubles and inhibitions. Choose from guided meditation, gentle yoga, guided beginner, and other classes per your body and mind's needs, so don't overlook this studio when seeking a break from life's everyday challenges.
Salon Roi
Spruce up your outward appearance through the various services
Salon Roi
offers. Hair services include cuts, color, and texture services. Whether you need a trim or a stylish updo for your wedding day, you can acquire them here. Makeup services are also provided to make your outer beauty match your inner shine.
If you seek a seaweed body wrap, lymphatic drainage massage, reflexology session, or any specialty massage or body treatment, this is the spot to get them. Other offerings include nail treatments, spray tans, waxing and tinting, skincare treatments, and more. Salon Roi truly has everything. If you're getting married in the area, bring your snacks, drinks, and bridesmaids to the salon for wedding day preparation while the professional staff pampers you. This salon is an all-encompassing destination for all your beauty needs.
When you are ready to call Woodley Park home and need assistance finding Woodley Park real estate, contact Realtor®
Shane Hedges.
Shane is committed to finding you the perfect home where you and your family will make beautiful lifelong memories.