Have you ever been asked out to brunch but just couldn't make up your mind on where you wanted to go? Are you tired of going to the same one or two spots? There are many great dining options available in Woodley Park, depending on what your taste buds are craving. Check out this list of some of the best local spots for brunch in Woodley Park.
Come to Petit Monde Bistro and Cafe for diverse menu options made with quality ingredients. All of their ingredients are locally sourced, making their dishes fresh and delicious. They're known for their elegant vibe and global cuisine, which is the perfect combination for brunch. This small cafe is great for a quick brunch, as the service here is always quick and efficient. You'll never have to wait long to get your meal, but while you do, you'll also get to enjoy complimentary chips as you wait. As you are enjoying the fresh pastries and breakfast sandwiches, make sure to also take advantage of the unlimited mimosas offered here. Brunch here occurs from 10 AM to 2 PM.
District Kitchen is a small local eatery that strives to prepare all its meals with care. This restaurant is a few blocks away from the National Zoo, so anyone looking to eat after a trip from the zoo should stop by this restaurant. Their menu highlights the Mid-Atlantic's best natural and local ingredients, along with some of the best wines, beers, and cocktails available. Whether you are biting into a pan-roasted salmon or their classic brunch burger, you will be able to fully indulge in Mid-Atlantic delicacies. Check out District Kitchen on Saturdays and Sundays between 10 AM and 3 PM for their brunch menu options.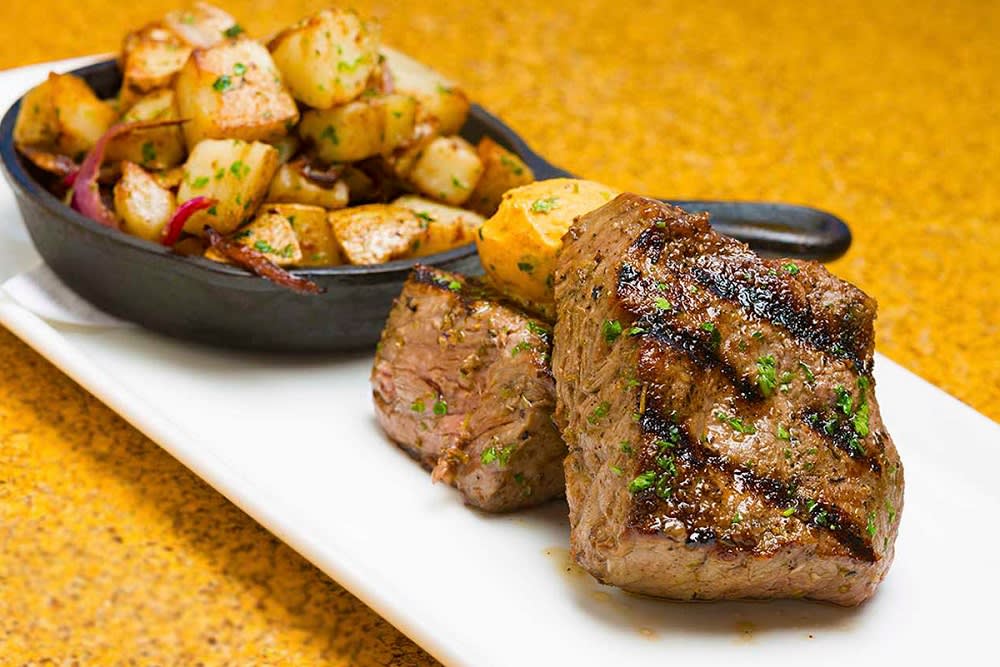 Credit: District Kitchen
This Modern Israeli restaurant serves food with Middle Eastern and Mediterranian flavors. Sababa is beautifully decorated with tent-like backdrops. Their signature menu contains dishes from all around the world from places such as Bulgaria, North Africa, Ethiopia, Syria, Turkey, and more. These scrumptious meals are offered on both small and large plates, which are carefully crafted to allow guests to sample a wide variety of foods at once. The prices are also affordable, as well. Their wine bar consists of wines from around the world, including the Mediterranean and Lebanon. For brunch, a few of their well-known dishes include kebabs, eggs benedict, and bagel sandwiches, along with other menu favorites. These brunch options are open on Sundays from 11 AM to 3 PM.
La Piquette is a bistro that offers an authentic experience in a friendly atmosphere. Every meal is prepared with farm-raised and seasonal ingredients, ensuring that each dish is both fresh and delectable. Inspired by France, La Piquette serves authentic French cuisine with constant menu changes to keep things different. A few of their popular dishes include escargot, omelets, and sirloin steak, along with various salads and desserts. Their bar offers curated wine and house cocktails to enjoy along with your meal. These French wines are from Château and Domaines, as well as from independent new winemakers. Another added bonus of dining here is that they also offer vegetarian and vegan-friendly menu options. Stop by La Piquette for a nice brunch with friends on Saturdays and Sundays from 11 AM to 3 PM.
If you want to experience wonderful flavor combinations in a great atmosphere, check out Retrobottega. Retrobottega is an upscale restaurant that aims to provide a true Italian experience. Their service is top-notch, with attentive service staff. The overall vibe in this establishment is vibrant with live music, happy hour specials, and even pop-up events. Anyone who visits Retrobottega should try their popular tigelle, a flatbread that is split open and stuffed with meats and cheeses. They also serve pasta, paninis, and other brunch classics. Come to enjoy Italian flavors not just in their food but also in their beverages. Some of their signature cocktails include the Amaro Smash, which contains amaro, mint, and lime, and the Penicillin, which has rye, scotch, lime, and homemade ginger beer. Bring your friends to Retrobottega for brunch on the weekends from 9 AM to 3 PM. This is the place you want to be for a truly dynamic experience.
This popular wine bar has the perfect mix of delicious food and fun drinks. The Barcelona Wine Bar is a well-known bar inspired by Spanish culture. Their menu, which is constantly changing, embodies the flavors, ingredients, and specialties of Spain and the Mediterranean. The menu consists of a few brunch classics, including olive oil pancakes, vegetable benedict, and citrus yogurt. There are a few international brunch delicacies on this menu, one being sobrasada, which is a soft pork sausage with paprika. They also offer plenty of different drinks and have one the largest Spanish wine programs in the United States. Due to their popularity, it's important to book reservations in advance. When booking for brunch, make sure to grab a spot for Saturday or Sunday between the hours of 11 AM to 3 PM.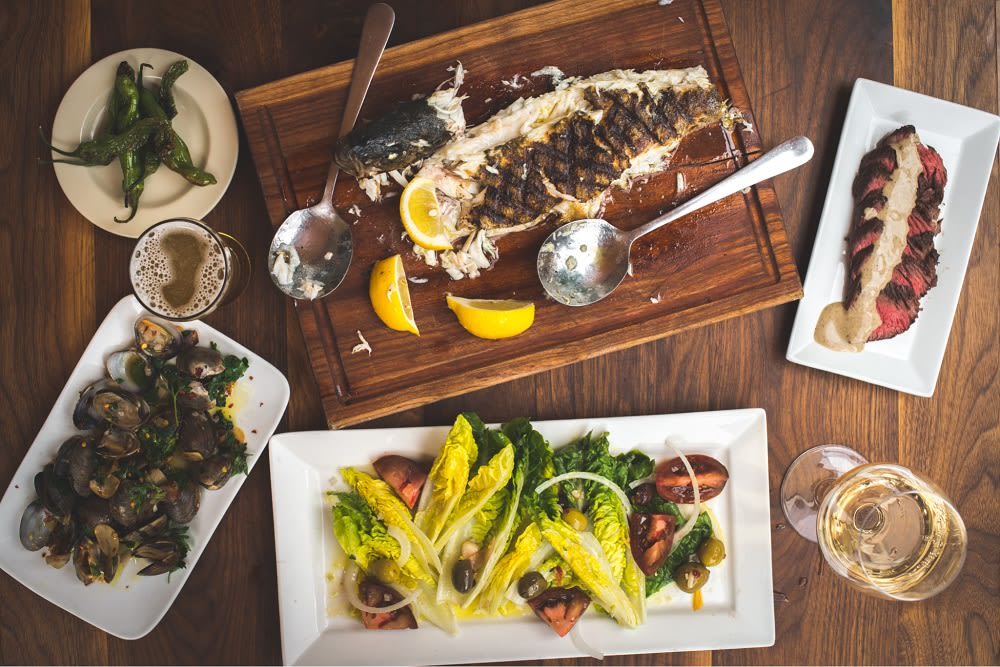 With exquisite service and ambiance, NaanWise is the go-to spot for fine Indian cuisine. DC locals and visitors come to this restaurant to enjoy authentic Indian food. Their menu is composed of traditional recipes such as chicken and lamb specialties, tandoori bread, and seafood. All of their dishes have the perfect level of spice and seasoning. They even list spice levels on the menu to indicate how spicy each dish is. On the menu, they have plenty of options, from vegetable, rice, lamb, and chicken specialties to appetizers and soups. Visitors should also take advantage of the buffet here as well. This restaurant has indoor and outdoor dining, as well as curbside pickup as an option.
Even though this restaurant is fairly new, Trattoria al Vola is highly rated as one of the best restaurants in Washington D.C. Experience tasty Italian foods like their various pasta dishes, salads, and appetizers at great prices. One great option that this restaurant offers on its brunch menu is the ability to build your own omelet from a list of various ingredients. They also have other options as well, like blueberry waffles and rosemary roasted potatoes. Locals can enjoy their food indoors or outdoors with patio dining, with the option to dine under grapevines. Trattoria al Vola serves brunch on Saturdays and Sundays from 10 AM to 3 PM. They also offer delivery.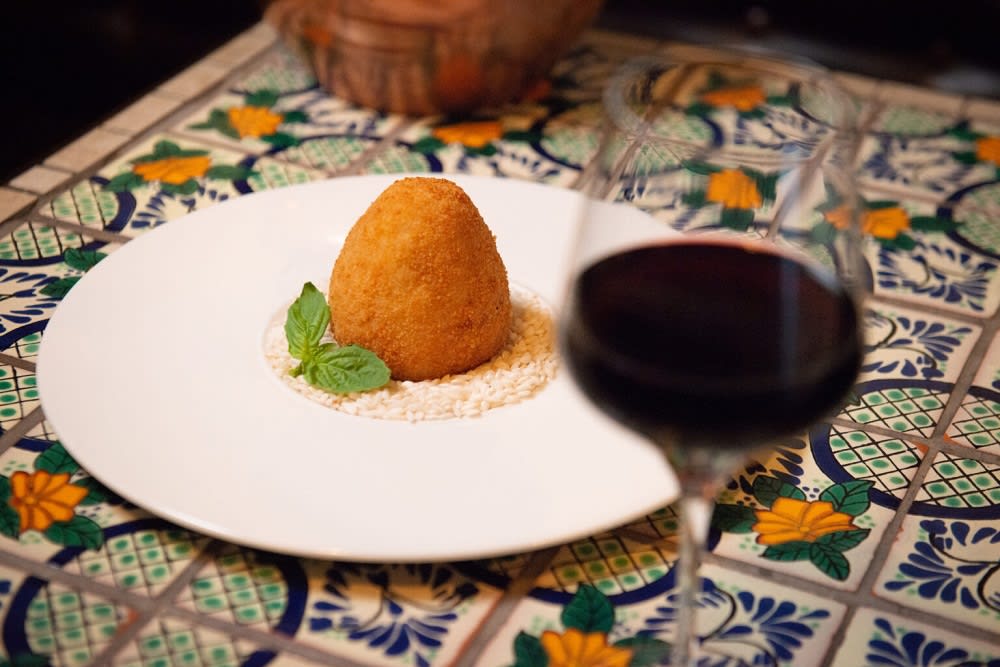 Bistrot Lepic & Wine Bar offers contemporary and classic French cuisine with its own innovative twist. Coming to dine at Bistrot Lepic feels as though you have traveled to Paris. The atmosphere is relaxing and charming. Their dining options and service have remained consistent when it comes to excellent service and great taste in their years of operation. Their menu is full of great options for brunch, including salmon tartar, fried oysters, organic salads, grilled spicy lamb sausage, and other amazing cuisines. In addition to this, they also offer 50% off cocktails during brunch! Whether you typically have a light appetite or a heavy one, there is something on the menu for you. It's also a small restaurant, so those who come here won't have to deal with large crowds of people. Those looking to stop by here for brunch should visit on Saturdays and Sundays between 11 AM and 2:30 PM.