As the capital of the United States of America, Washington, D.C. is the political hub of the nation. This historic city is also home to some of the most interesting and informative museums in the entire country. Due to the COVID-19 pandemic, many museums were closed or had online tours for their patrons for the majority of 2020; however, with the wave of vaccinations and a newfound sense of security, they are starting to slowly open up again for the remainder of 2021.

Luckily, we've compiled a list of the top open museums you need to visit when in the nation's capital city. Read on to learn more about a few gems that are must-sees if you are looking to visit a museum in Washington, D.C.
Smithsonian Institutions
Known as the world's largest museum and research complex, the
Smithsonian Institution
is a cluster of museums and galleries. With over 19 galleries and museums, the Smithsonian has a little something that could be of interest to everybody. Beyond that, visiting the Smithsonian could be a multi-day trip for anyone who is looking for something fun to do for a weekend. Whether you are native to Washington, D.C., or just visiting and looking for activities to do during your stay, visiting the Smithsonian Institution would be an exciting and educational way to spend your time.
The most notable museums within the institute are the National Museum of African American History and Culture, the National Museum of Natural History, and the National Museum of American History. Within the many museums, there are also outdoor gardens for you to take a stroll if the weather permits. It could be especially nice this time of year, especially with everything slowly opening up.
All of the above museums are gradually reopening to the public with safety protocols that can be found on the
hours and operations page
. The regular Covid rules apply: wear a mask, social distance, and pick up timed entry passes. It's also important to note that admission to all museums and the zoo is free, and admission to the Cooper Hewitt Smithsonian Design Museum is free until October 31, 2021.
United States Holocaust Memorial Museum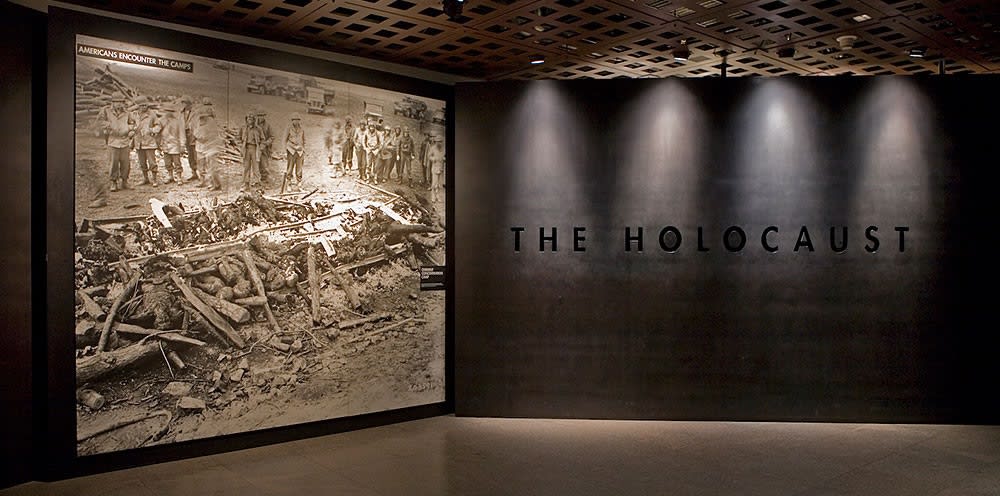 Credit: https://www.ushmm.org/
The Holocaust remains one of the most important and tragic historical events, and the
United States Holocaust Memorial Museum
is dedicated to remembering and honoring the survivors and victims. The museum itself not only teaches about the Holocaust in-depth, but it also educates antisemitism and what that looks like. On top of that, it confronts genocide in all aspects.
Like most museums, there are permanent and rotating exhibits that are open to the public for viewing and learning purposes. This museum is a fantastic trip if you are looking for more information on the Holocaust and about antisemitism in general, as this is something that is currently and constantly being battled even today.
Much like the Smithsonian, the museum is open on a restricted basis with
regulatory COVID mandates
that must be followed by every guest. This includes free, timed-entry tickets that are required for entry to the museum. The hours run from 11 am to 4 pm, not including any special fundraisers or events that the museum itself may host.
International Spy Museum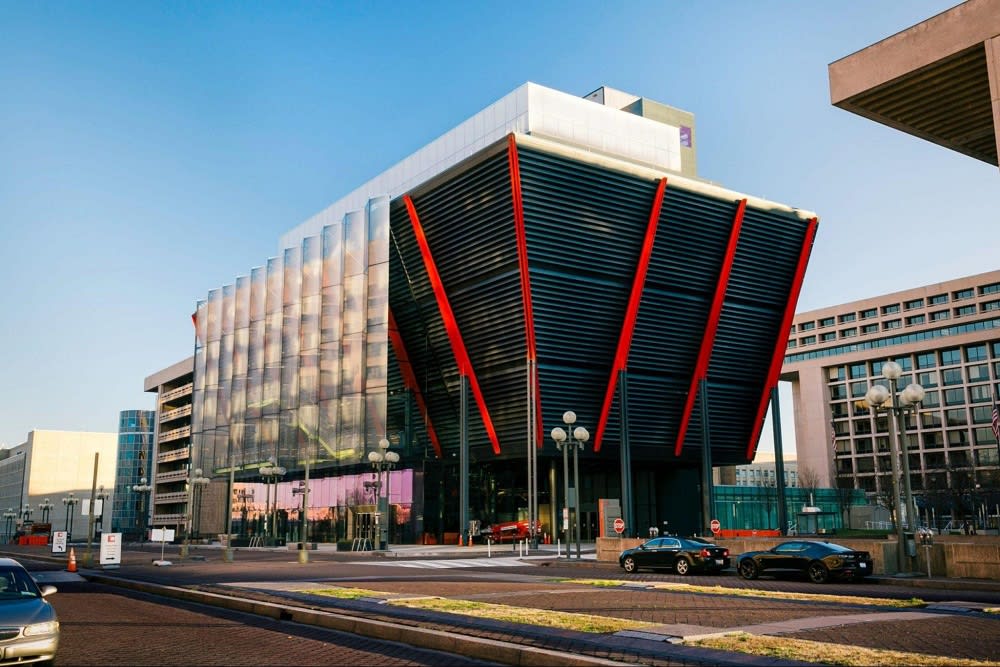 Credit: washingtonian.com
With five floors to sleuth around in, the
International Spy Museum
is definitely a fun day with the family. With fun games and missions to be played by the guests, you can do things such as visit the Briefing Centre or the artifact exhibit, which is the largest collection of international espionage to ever be placed on display. Want to learn how spy weapons were used and by whom? Take a visit to the Stealing Secrets exhibit on the 5th floor, where you can learn about hundreds of imaginative inventions that were created just to learn the secrets of the enemy.
The museum is open with safety precautions that include capacity limitations, social distancing, mask requirements, and enhanced cleaning protocols. Limited tickets are available and recommended for advanced purchase should they sell out. Adult tickets (13-64) cost $24.95, youth tickets (7-12) cost $16.95, and children (6 and under) are free but a ticket is still required; tickets for senior citizens, military personnel, and college students with valid IDs cost $22.95 and members to the museum get admitted for free. The space's hours are Monday to Thursday, 7 am to 7 pm, and Friday to Sunday, 7 am to 8 pm. For more information, please visit their
website
. However, if you still feel unsafe going to the museum in person, there are
virtual tours
that are still available and can be found through their website.
American University Museum at the Katzen Arts Center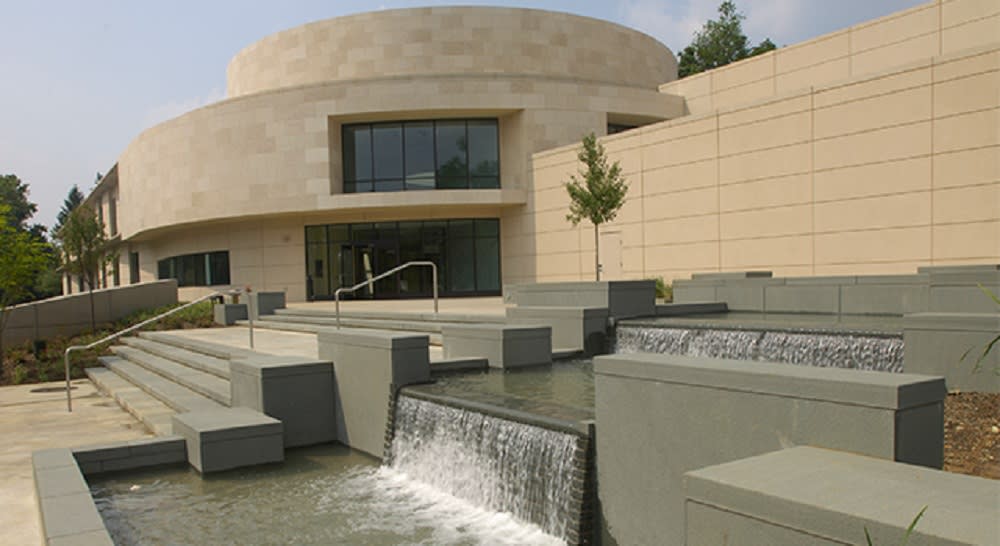 Credit: american.edu
The AU Museum
,
located within the Katzen Arts Center at the American University, hosts rotating exhibitions of contemporary art from around the world. It is also home to the Alper Initiative, which is a dedicated research and display space for the art history of Washington, D.C.
Currently, they are showing their spring exhibits, which include The Long Sixties: Washington Paintings in the Watkins and Corcoran Legacy Collections (1957-1982); Peace Corps at 60: Inside the Volunteer Experience; and Raya Bodnarchuk: This is a True Picture of How it Was. These exhibits are currently being shown both in person and virtually.
While this could seem like a run-of-the-mill art gallery, what this museum has in store is more than just looking at art pieces: it is an extensive look into different kinds of art from throughout history by all different kinds of artists. It is an innovative way to educate on contemporary art and show that there is more than one kind of way to be an artist.
The AU Museum recently announced that they are in a new stage in their reopening with expanded capacities and longer hours between July 1 and August 7, taking the same precautionary measures as the other museums on this list. Timed tickets are needed for entry. For more information on the reservation process and which dates are applicable for them, please visit their
website
.
National Museum of Women in the Arts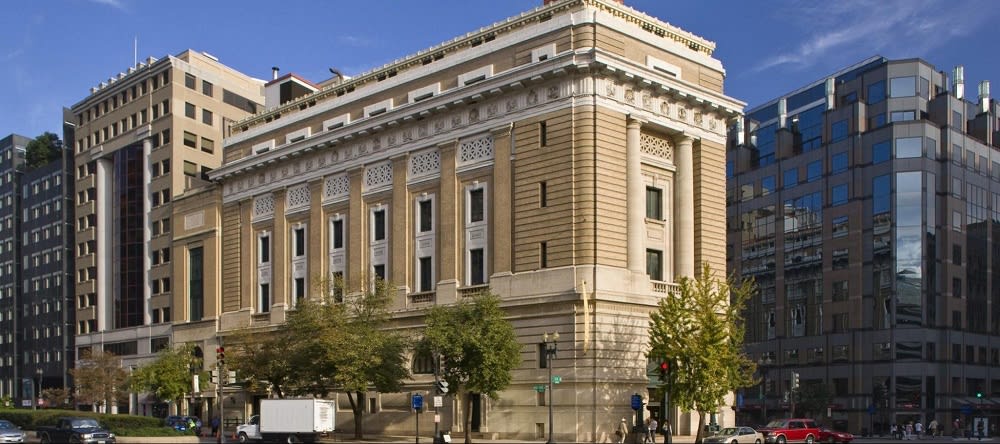 Credit: nmwa.org
Best known for bringing recognition to the achievements of female artists of all periods and nationalities, the
National Museum of Women in the Arts
is a great way to learn about the women who helped shape the arts, not only in the United States but also throughout the world. This museum runs on temporary exhibits, constantly switching things out to make way for new learning opportunities for its guests and for new things to see for anyone who may be interested and want to stop by.
The museum is open after its temporary closure, with the well-being of visitors, staff, and volunteers being closely monitored. They have adapted to the same safety measures as all of the other museums on the list, but for more information, you can visit the
safety guidelines page
on their website. Ticket prices range from $8 (seniors and students) to $10 (adults) to free (children, members, and military). Although the museum itself has opened its doors, the cafe, library, and gift shop will remain closed for the time being.
Interested in More?
If you are interested in the possibility of moving to Washington, D.C., please contact Shane Hedges, a real estate agent, for more information on homes for sale in Woodley Park or Mass Avenue Heights townhomes.