Woodley Park is a leafy green escape from the hustle and bustle of Washington D.C. In the early 19th and 20th centuries, this cool suburb was an idyllic place for Washington residents to take a respite from the oppressive summer heat.

Today, it remains a suburban treasure among the busier, more eclectic parts of the city, like Adams Morgan and Dupont Circle. As summer approaches, we're breaking down the top five ways to get outside in Woodley Park.
1. Hiking & Parks
Woodley Park is the historic
Rock Creek Park
entrance site — one of the best outdoor areas in all of D.C. Made up of 1,754 acres of National Park Service, it stretches along D.C and Maryland. Hop on the trail at any point during its 32-mile run, and enjoy a stroll, a run, or a bike ride as you pass lush greenery, shade, and several public picnic areas.
Tregaron Park
is another green oasis in Woodley Park. This historic conservation land includes trails, wild gardens, fields and meadows, and a lily pond. The estate rehabilitation program began in the mid-2000s, and it has since restored the park to its original beauty. Enter via the Klingle Road entrance, and immerse yourself in nature. You can even bring your dog, provided it's leashed.
Visiting the National Washington Cathedral is another fun way to enjoy the outdoors. This historic cathedral sits on 59 acres of grounds, and it is home to the beautiful
Bishop's Garden
— a medieval-style outdoor garden contained by stone walls. A stroll around the garden features herbs, cultivated plantings, roses, and the Norman Arch (which dates back to the 13th century). The entire area is rife with impressive detail, charm, and history.
2. Horseback Riding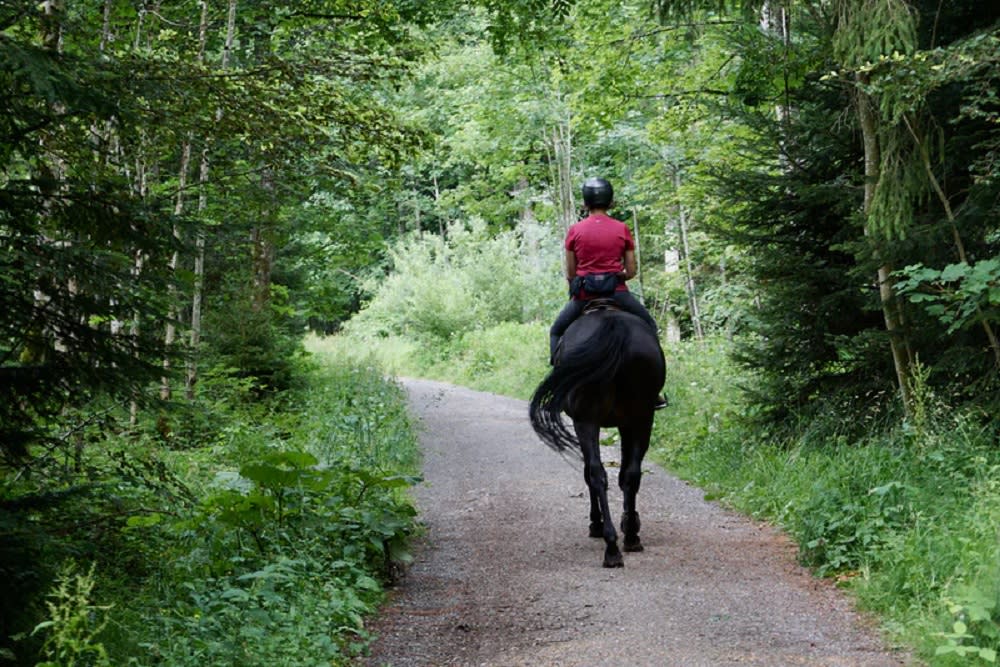 Enjoy riding horses? You may want to take advantage of the
Rock Creek Park Horse Center
, otherwise known as "nature in the middle of the city." Their beautiful facility offers guided trail rides and pony rides, which don't require experience. You'll wind around the lush trails for about an hour.
You can also take horseback riding lessons privately or with a group. Opt for a one-time lesson to learn the basics, brush up on skills, or enroll in recurring ones. Kids also love the summer camps, which range from half-day to full-day and emphasize teamwork and horseback skills.
3. Tennis
Tennis players love the 24 outdoor courts at the
Rock Creek Park Tennis Center
. You can rent courts on your own via the center's website. The tennis center also rents equipment at a reasonable price. Rock Creek Park's tennis facilities feature 25 outdoor tennis courts, fifteen hard, and ten clay. There are also five indoor courts for your convenience; players love that these indoor courts are heated, making for comfortable play during the winter.
If you're looking to improve your game, consider a class or clinic at Rock Creek Park. All courses are taught by certified tennis professionals and cover a range of ages, skills, and timeframes. Tennis at Rock Creek Park is one of the best ways to get outside and participate in the Woodley Park community.
4. The Zoo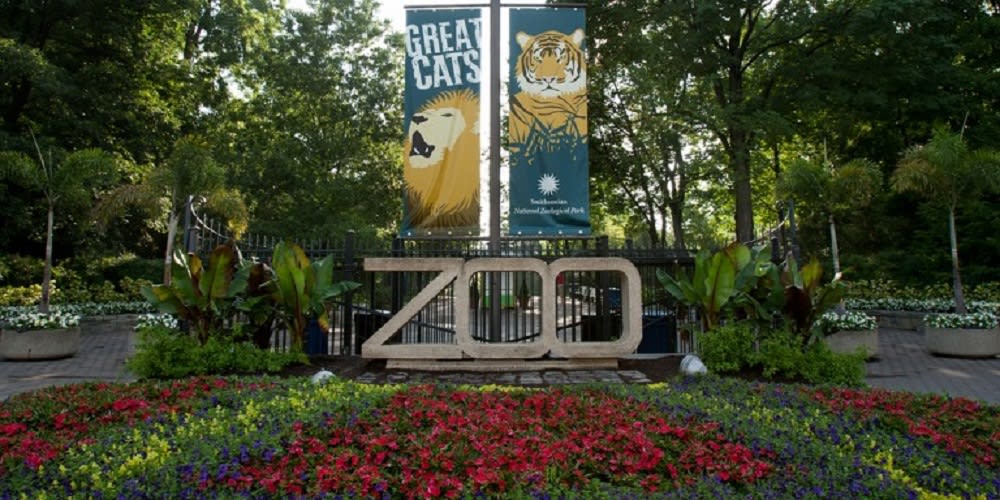 Credit: Smithsonian Zoo
Woodley Park is also home to the
Smithsonian National Zoological Park,
one of the U.S.'s oldest parks. This 163-acre site houses 2,700 animals across 390 species, and it is firmly committed to conservation, research, and education. It's also dedicated to creating safe homes for endangered species. Some of the many animals you'll see include tigers, the Western Lowland Gorilla, the Tomato Frog, and the Ring-tailed Lemur, to name a few.
Visiting the general zoo is free if you book a walking pass online, but if you're dying to see the zoo's famed giant pandas, you'll need to book an additional
Asia Trail/Panda Pass
. The panda exhibit features a "panda cam," allowing you to watch the pandas, even if they're hidden from view. Be sure to reserve all your passes in advance, and you're guaranteed to have an ideal outdoor experience at the zoo!
5. Outdoor Dining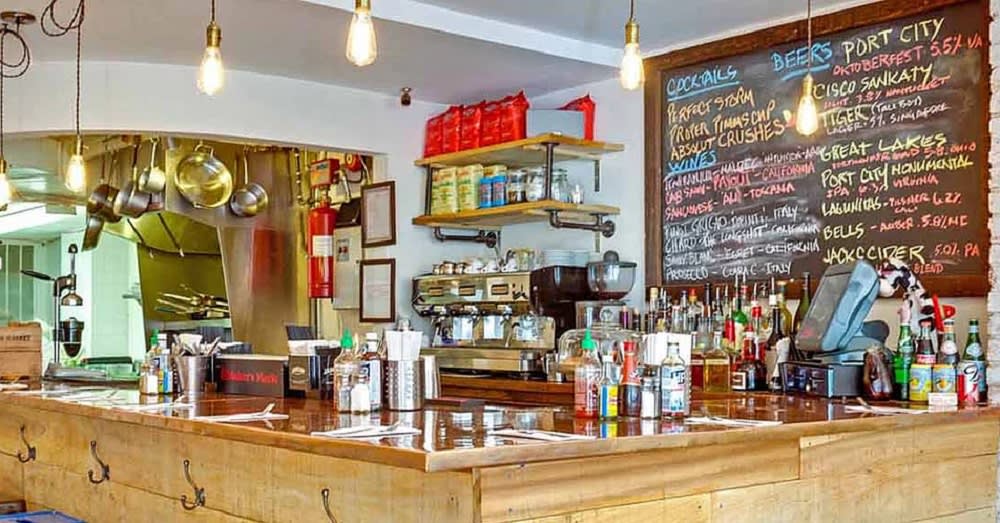 Duke's Counter
is a casual gastropub, popular with adults and children alike. They serve hearty portions of classic pub fare with a twist, like their Proper Burger and Pastrami on Weck. Choose from a selection of eight draft beers, fine wines, and delicious craft cocktails as you sit on the patio and soak up some sun.
For an excellent all-day brunch or a delicious dinner, head to
Open City.
Their sun-soaked patio is a perfect place to enjoy buttermilk pancakes or a breakfast burrito at any hour. They also have a robust bakery, which sells everything from orange flan to ham and cheese croissants. This gem is classic Woodley Park — peaceful, quiet, and full of community spirit.
Perhaps the best-known restaurant in Woodley Park is
Hot 'N Juicy Crawfish.
This may be a chain, but the Woodley Park location is a local favorite. They have outdoor seating, which is great when you're chowing down on pounds of crawfish, crabs, and corn. Their signature flavor is undeniable, and their atmosphere is fun for families. Just make sure to keep your bib on!
As you explore the downtown area, be sure to note the famous
Marilyn Monroe mural
. Painted by John Bailey in 1981, this mural has become a staple of Woodley Park, making for a great photo opp. It's also conveniently located at the intersection of the William Taft Howard Bridge and the Duke Ellington Memorial Bridge — a spot in the thick of Woodley Park's best dining strip.
Interested in Woodley Park real estate? Contact
Shane Hedges
for the area's best listings. Shane and his team would be happy to help you find the property of your dreams.