Getting a perfect night out is more than just getting dressed up and leaving the house. Knowing where you're planning to spend the evening and what kind of food you'll be eating can make a difference in whether or not your evening is a relaxing, enjoyable experience or a stressful last-minute disaster. Don't make that mistake. Keep these eight restaurants in mind when planning your next date night:
Rare Steakhouse
When thinking of a romantic dinner, it's no secret that an elegant steakhouse setting with glasses of fine wine sitting on a clean table with delectable bites is a traditional backdrop.
Rare Steakhouse
is just the establishment you've been picturing, offering couples the perfect location for a private evening with fine food choices. Appetizers such as oysters on the half shell and the Wisconsin cheese board are an excellent pretense to USDA Prime, dry-aged cuts of steak, seafood platters, and entrees like mushroom risotto with Parmesan, herbs, and seasonal truffles. Cuts from New York strip to tomahawk to ribeye have been dry-aged in climate-controlled aging rooms to help the meat develop flavor and provide a tenderness unmatched in freshly processed meats. Toast to your date for the evening with a carefully curated glass of old or new-world wine.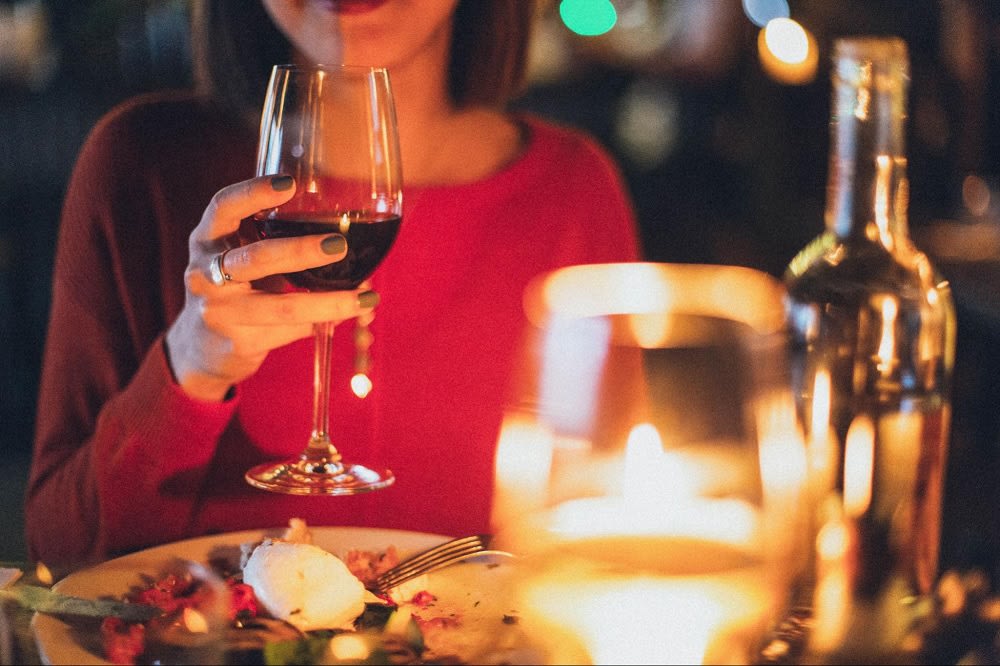 Duke's Counter
Across from the main entrance of the National Zoo is
Duke's Counter
, a gastropub serving hearty portions and a selection of beers, wines, and cocktails over a copper-topped bar. The restaurant was inspired by Eastern London corner cafes, curry joints, and bodegas to craft a menu and atmosphere entirely unique to the business. Every dish is made from scratch with locally sourced, sustainable ingredients. Making the food in small batches inside open kitchens ensures customers are getting the freshest, most flavorful food possible. Plate options range from white truffle mac and cheese, pork wings, and pickle pots to their "sarnie" menu which is their version of sandwiches. Savor the melody of flavors happening in their tuna melt with albacore tuna, red onion, celery, cucumber, capers, and Swiss cheese on sourdough. Duke's is open until 9 pm on most weekdays or 10 pm on Fridays and Saturdays, so your romantic dinner can stretch on a little longer than normal.
Petit Monde Bistro and Cafe
Visit the "small world" atmosphere created inside the
Petit Monde Bistro and Cafe
on Connecticut Avenue. The restaurant has striven to become part of the neighborhood through the hearts of customers. Locally-sourced ingredients go into creating delicious eats, the waitstaff offers great service, and the elegant simplicity carried throughout the menu and dining room are conduits for making this happen. Petit Monde is the perfect place to spend a relaxing, stress-free evening with the person you care about and to entice your taste buds throughout each course of the meal. Start off with a refreshing appetizer such as the grilled watermelon and peach salad. Then, move into a number of mouth-watering entrees including a New York strip steak or the burger named after the restaurant, the Petit Monde burger, with garlic aioli, melted provolone, and caramelized onions on a brioche bun. Treat your sweetheart to a decadent dessert of Belgian chocolate pate or a flavorful slice of caramelized peach cream pie. Dinner is served at the bistro from 5 pm to 9 pm, Thursday through Sunday, a smaller window of time than other establishments on this list, so make sure to plan ahead and schedule a reservation!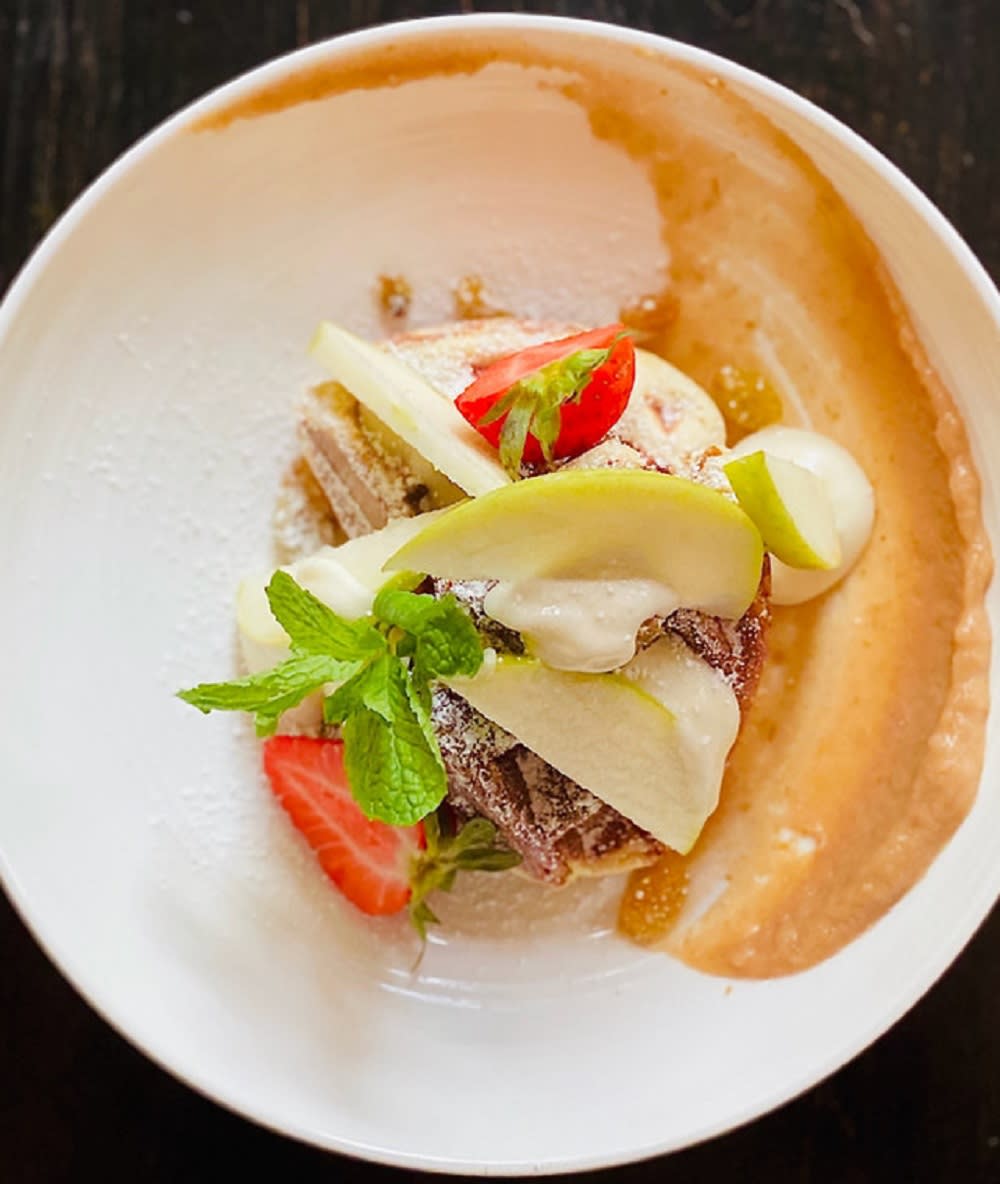 Credit: Petit Monde Bistro and Cafe
Mayahuel Cocina Mexicana
Named for the female divinity of the agave plant,
Mayahuel Cocina Mexicana
is the restaurant to attend for classic Mexican fare with modern twists. Choose to share a Nachos De Pollo appetizer at a table inside or share lively conversation at a table outdoors on the patio. Expect to spend around 35 dollars for an appetizer, main course, and dessert, making this casual cocina an affordable date night location. The Mole entrees are all delicious or try one of their other dishes like the Costello's De Cerdo, an entree made with baby back pork ribs, poblano mashed potatoes, stewed red beans, and jicama salad. The bar offers customers beers, wines, sangrias, cocktails, and a Tequila selection, providing plenty of options. Enjoy a mango tamarindo margarita over a great meal and cap the evening with the Churros con Nutella for dessert to end the evening on a sweet note. Reserve a table at the 24th street location every day of the week.
Lillies Restaurant and Bar
A family-owned and operated establishment, the
Lillies Restaurant and Bar
is a Woodley Park staple. Just steps away from the Woodley Park Zoo on Connecticut Avenue is Lillies, a restaurant serving international modern cuisine since it opened in 2011. The owners have lived in the area for the last 17 years, and their community roots have only expanded and grown deeper as they've been in business. They ensure the freshest ingredients possible for their customers through the use of Maryland, Virginia, and Washington D.C. vendors for food and beverages. The eclectic dinner menu is built on scratch-made dishes including tortellini, schnitzel, and chicken marsala as well as seafood, antipasti, salads, soups, and a handful of vegetarian options. Eat on their spacious patio, take a couple of seats at the bar, or cozy up to one another at the candlelit tables which provide the ideal romantic ambiance. Open daily, visit Lillies for dinner and stay until 9 or 10 pm, depending on the day.
Afghan Grill
For a more unusual setting for this month's date night, consider feasting on comforting Middle-Eastern and Mediterranean cuisine.
Afghan Grill
has been serving Afghan favorites including authentic kabobs since 1981. The Calvert Street restaurant sources the finest ingredients and seasonal spices from local farmers to craft a menu packed with starters, entrees, salads, and grilled items including the finest halal meats. A favorite among past customers and often recommended by the staff is the Kadu Buranee, a dish of sautéed pumpkin topped with garlic yogurt, and meat sauce, and served with a side of rice. There are a number of vegan and vegetarian options on the menu, including the delicious dessert, Fire, a chilled custard sprinkled with pistachio bits on top. The full bar, as well as the full menu, are available Monday through Sunday, 11 am to 10 pm.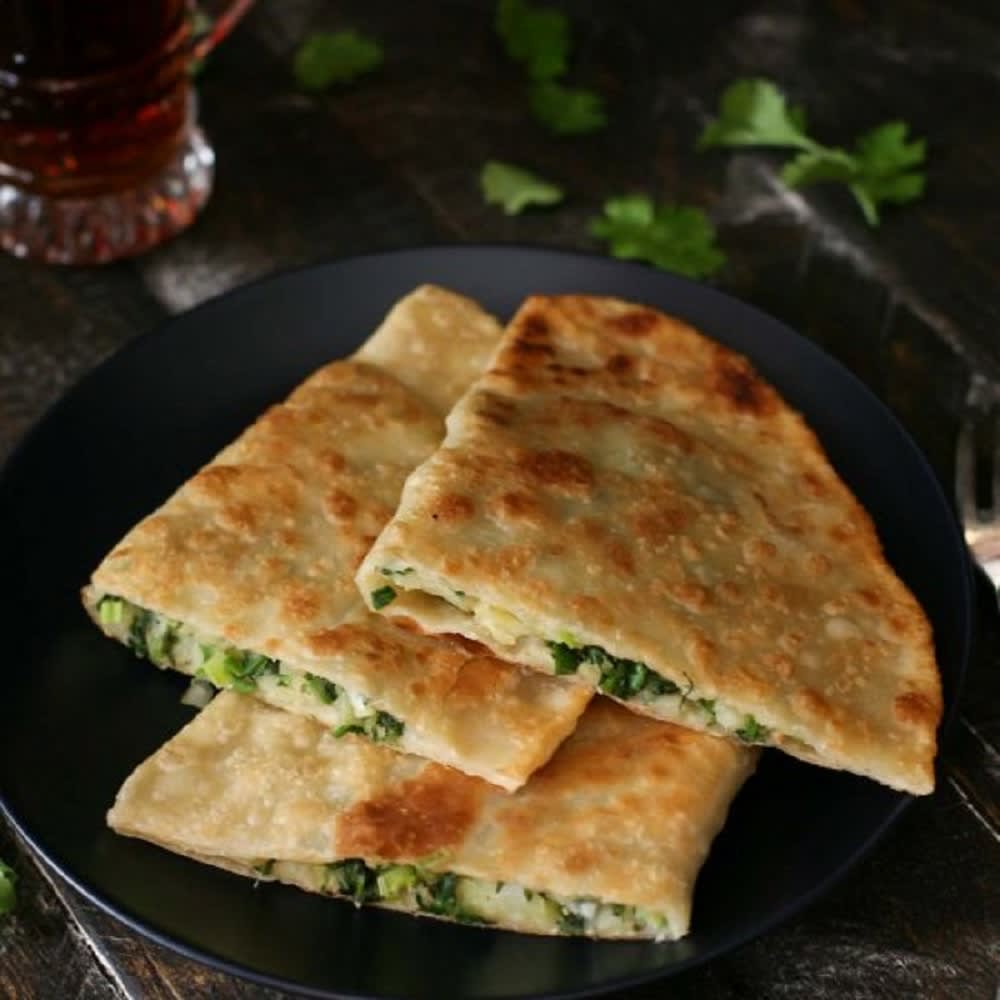 Credit: Afghan Grill
Open City
Open seven days a week and serving up a large array of drinks and dishes on a first-come, first-served basis is the Woodley Park restaurant,
Open City
. The menu is packed with delicious sides, starters, sandwiches, burgers, salads, homemade flatbreads, pizzas, calzones, and entrees. If you have dietary restrictions, Open City caters to those with gluten sensitivities as well as to those who'd prefer to not eat meat or other animal byproducts. Grab a drink from the bar or order one of the craft specialty drinks Open City is known for. Baristas mix all of your favorite espresso drinks including macchiatos, cappuccinos, and lattes, as well as seasonal drink additions. For those eccentric folk who indulge in breakfast for dinner every now and then, an all-day brunch menu is available with favorites such as buttermilk pancakes, fried chicken and waffles, and the Open City Royale: two eggs, your sausage of choice, and hash browns, alongside your choice of pancakes or French toast.
NaanWise
The last date night restaurant on this list is
Naanwise
, a Connecticut Avenue eatery that serves up authentic Indian cuisine in a fine-dining atmosphere. Each dish is a reinterpreted version of traditional recipes, crafted with the highest-quality ingredients and served with passion. A large handful of gluten-free and vegan options sit amongst appetizers, soups, seafood, Tandoori bread, chicken, lamb, rice, vegetable specialties, and Tandoor delicacies. Instead of trying the chicken tikka or the lamb chops, opt for the Pani Puri, puff pastry balls filled with spiced potatoes and served with tamarind juice. Naanwise is open for dinner every day from 5 pm through 10 pm as a place to bring that special someone for an unforgettable, flavorful Indian meal.
All of these restaurants feature some of the best food Woodley Park has to offer travelers and residents alike. Of course, locals can find unique benefits and experiences at these Washington D.C. establishments that one-time visitors miss out on. If you're one of the visitors who is now looking to make the move, don't waste your time searching through listing after listing of Woodley Park homes for sale, and hope you'll stumble across the perfect property.
Contact an agent
who's familiar with the area today and they'll walk you through every step of the process to secure your dream piece of Woodley Park real estate.